Dango & Dienenthal




in und um Luxemburg



Site officiel: www.dango-dienenthal.com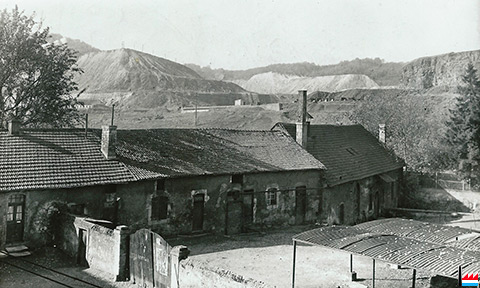 Chaudronnerie Dango & Dienenthal, Ottange - Kupfergiesserei Dango & Dienenthal Oettingen (Aus: Daten aus der Luxemburgischen Eisenindustrie, n° XI. - Zusammengestellt von Camille Aschman, A-Z, 1935 - Collection famille Aschman-Bodson)
Historique - Geschichtlicher Überblick
Dango & Dienenthal (Siegen)
um 1883 - 1918
Kupfergiesserei Dango & Dienenthal, Öttingen - Ottange
1897 - ?

Fabrique de tuyères de haut fourneau, Saint-Léger (Belgique)

gegründet durch Louis Herr, Elsass für Dango & Dienenthal (?)

in der früheren Papierfabrik de la Paix Saint-Léger (Belgien)

2003
Paul Wurth creates together with Dango & Dienenthal Maschinenbau GmbH the joint company TMT Tapping Measuring Technology specialised in the blast furnace tapping and measuring technologies.
Liens / Links
Usine d'Ottange
This is not the official page of this company. Any information or picture completing these pages is welcome! For more information just send us an e-mail.
Ceci n'est pas la page officielle de cette firme. Toute information ou photo pouvant compléter ces pages est la bienvenue! Pour des informations supplémentaires, veuillez nous envoyer simplement un e-mail.
Dies ist nicht die offizielle Seite dieser Firma. Jede Information oder jedes Foto, welche(s) diese Seiten vervollständigen, ist herzlich willkommen! Für mehr Informationen, senden Sie uns einfach eine E-mail.
| | | |
| --- | --- | --- |
| | | Created by / Créé par / Copyright: jmo |