Cellon




Bascharage - Luxembourg
Site officiel: www.cellon.lu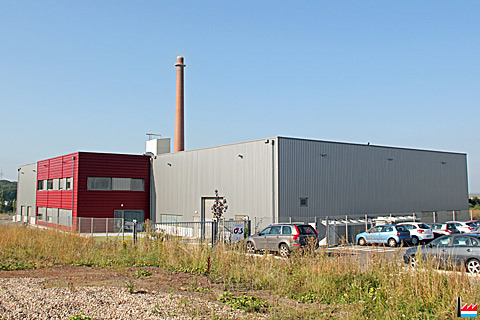 Cellon, Bascharage (Photo: 3.9.2012 jmo)
Historique - Geschichtlicher Überblick
1987

Cellon, Bonnevoie

Fondation par - Gründung durch:

par Stephen Fry


Distribution of products and services to the vaccine production and bioprocessing industries

5.7.2012

Inauguration du nouveau site de production à Bascharage
ZAE Robert Steichen
16 rue de Héierchen

Personnel: 25

Halle de production / Production surface: 2.400 m²
Administration / Office surface: 600 m²

Molding and capping are performed in a class 100 environment minimizing the possibility of particulate, bioburden or endotoxin inside the container.




Caps are applied mechanically, with a consistent torque to ensure a seal between the cap and container.
Début production
Fin production

PharmaTainer
125 ml - 20 l
Liens / Links
Chimie-Industrien / Industries chimiques /

Chemieindustrien
This is not the official page of this company. Any information or picture completing these pages is welcome! For more information just send us an e-mail.
Ceci n'est pas la page officielle de cette firme. Toute information ou photo pouvant compléter ces pages est la bienvenue! Pour des informations supplémentaires, veuillez nous envoyer simplement un e-mail.
Dies ist nicht die offizielle Seite dieser Firma. Jede Information oder jedes Foto, welche(s) diese Seiten vervollständigen, ist herzlich willkommen! Für mehr Informationen, senden Sie uns einfach eine E-mail.
| | | |
| --- | --- | --- |
| | | Created by / Créé par / Copyright: jmo |